Updated on by PlayRoider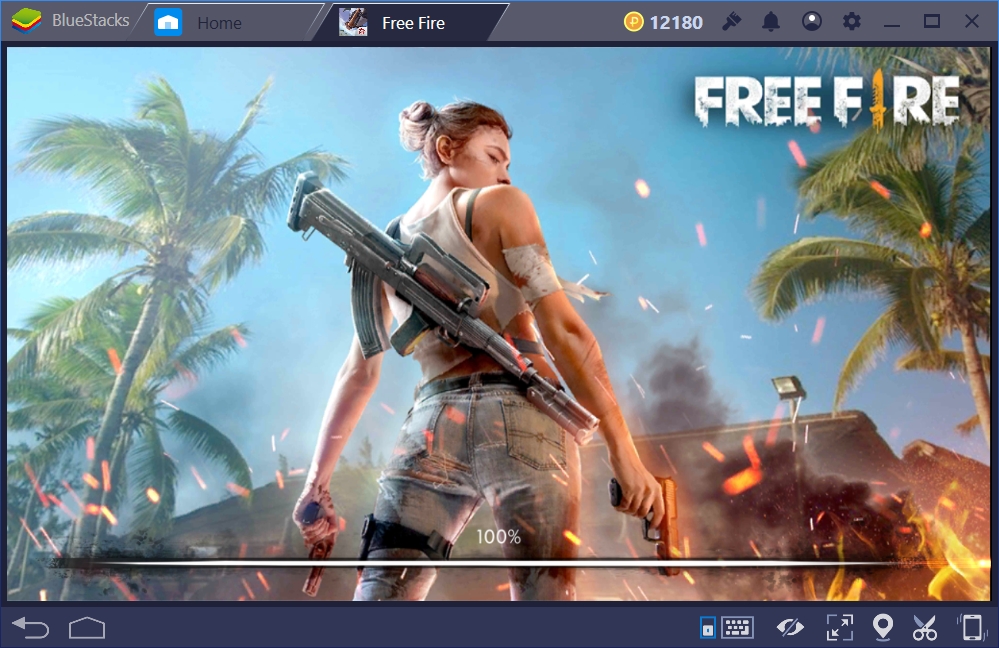 While there's no official PC version, setting up to play Garena Free Fire on PC is quite simple if you prefer the comfort of your computer or you don't have a mobile device to use. Below is a detailed guide on how you can play on PC.
Garena Free Fire (formally known as Free Fire Battlegrounds) is a 50-player multiplayer battle royale game for Android and iOS. It features a wide assortment of weapons and game modes to choose from to play with friends or to go alone. With over 100 million downloads on the Google Play Store, this is one of the best Android battle royale mobile games out on the mobile market right now.
How to Download Gerana Free Fire on PC
1. Download an Android Emulator
You'll need to download and install the latest version of an Android emulator for PC. It's recommended to use Bluestacks since it has been optimized to work with Free Fire.
Download Garena Free Fire on Bluestacks
---
2. Download and Install Garena Free Fire
Once your app player is installed (or updated, if you already had one installed), sign into the Google Play Store.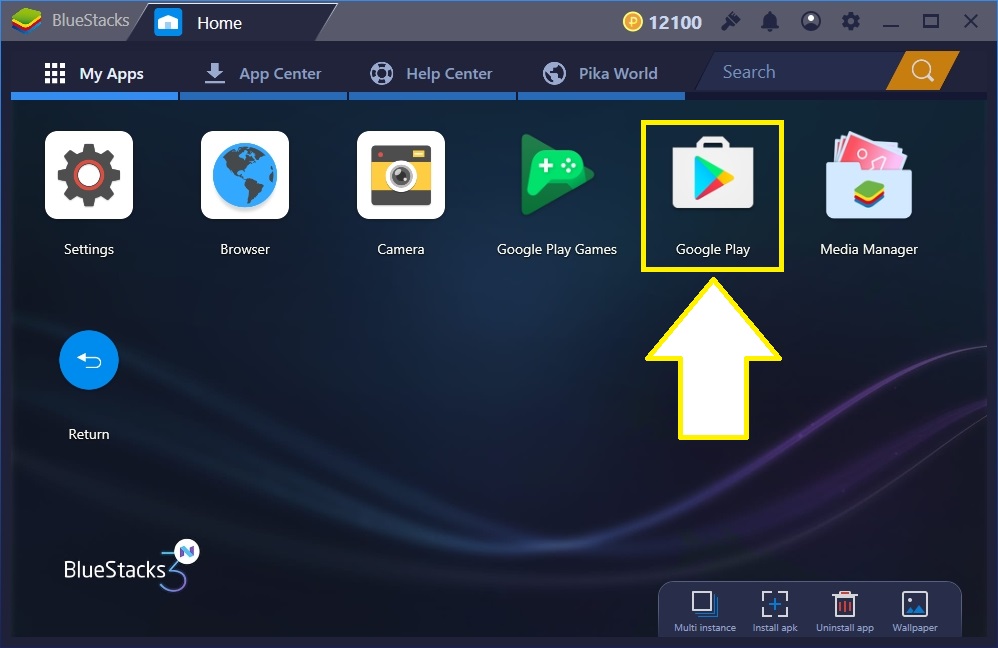 Search for the game in the Play Store and download it.
When it's installed, launch the app and log into the game.
3. Adjust Game Options
When you're playing Garena Free Fire on PC with mouse and keyboard, you may want to change a few options first before starting a match to make the controls easier. Open Settings > Controls.
You can adjust Aim Precision to Full Control for complete movement with the mouse. This is optional though. By default it will auto-aim on targets when aiming close enough to them.
You may also want to change sensitivity settings as it may be too high or too low depending on your mouse cursor speed and the DPI level in the emulator. Try different options and see what works best for you.
4. Activate Battle Royale Mode and Play
All of the game's actions can be mapped to keyboard and mouse. In Bluestacks, you can enable battle royale mode by pressing F1 on the keyboard. In this mode, all the controls are already mapped for you, so you won't have to mess around with them yourself.
You can still view or change any of the key mapping controls anytime.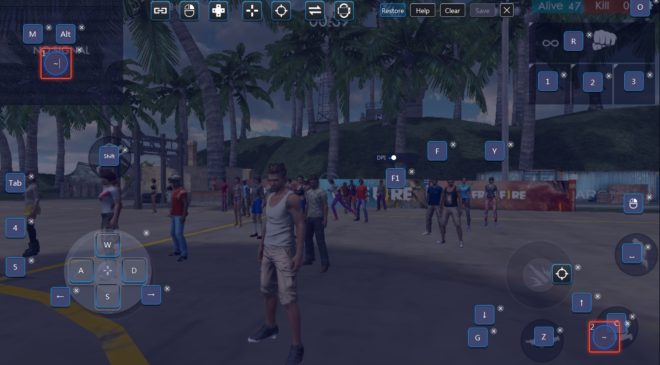 You can configure how you want your controls to be for your preference.
Garena Free Fire on PC Performance tips
Game is too slow or lags
if the game appears laggy, make sure to allocate at least the following PC resources to your Android emulator:
2 CPU cores.
2GB RAM.
OpenGL Graphics Mode (or DirectX is OpenGL is not supported on your computer).
This will help run the game smoothly.
Sensitivity is too high or too low
As mentioned above, if you're experiencing issues with your mouse moving too fast, try lowering the sensitivity in the game's settings for better results. Don't forget to adjust the sensitivity levels for scopes too.
Bluestacks has a DPI slider next to the crosshair icon in the keyboard mapping controls screen. Adjust this slider higher or lower to a more comfortable level.