Updated on by PlayRoider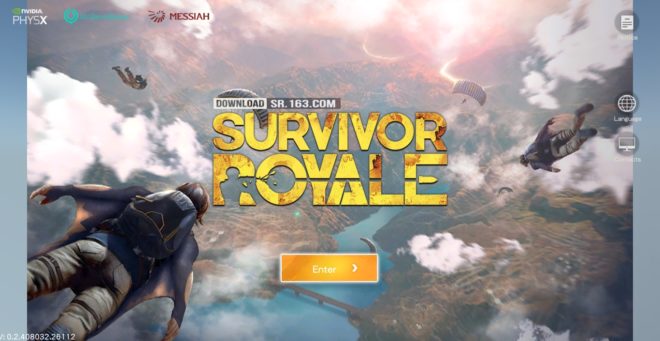 After a long wait, the Survivor Royale PC version is finally available to play for Windows XP, Vista, 7, 8, and 10. The PC client is an open beta and looks more like a direct port of the mobile version, but it comes with all the same gameplay and modes with PC controls.
Survivor Royale was one of the first battle royale games released on Android and iOS by Netease Games before Knives Out and Rules of Survival (also released by Netease) gained popularity. 100 players drop onto an island to face each other for survival until one player is left standing. In addition to the Solo play, you can find a friend to play with in Duo mode, or recruit a team for Squad matches.
There are arcade game modes such as Sniper Elite, which a normal game but with sniper rifles only. 50v50 where two teams battle each other. Zombie Siege which includes enemy zombies. And even a Fireworks Night mode where only fireworks weapons spawn on a night map.
While there aren't many players on, SR PC version is worth checking out. Here's a complete guide on how to download and play Survivor Royale PC version.
Step 1 (PC):
Download the PC client from the Survivor Royale website.
Step 2 (PC):
Launch the application. Accept the User Agreement.
Step 3 (PC):
Choose an installation directory or leave it as default, then click "Install".
The PC client will launch and download additional game resources. This takes about 800MB of data.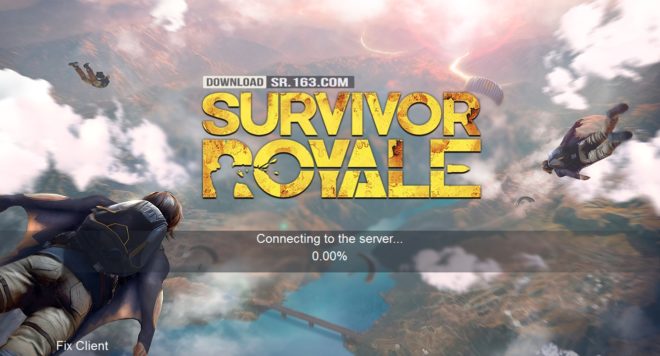 After the files download successfully, the game will relaunch. You should see a QR code.
To scan this code, you need the mobile client of Survivor Royale which is available for iOS and Android.
Step 4 (Mobile):
From your mobile device, open the Google Play Store and search "Survivor Royale". Install the app. If you already have the mobile version installed, then make sure you update it to the latest version.
Step 5 (Mobile):
Launch the game. This will take some additional downloading of game data.
Step 6 (Mobile):
Accept the User Agreement. Now tap the "Scan Code" option on the right side. This will activate your phone's camera.
Step 7 (mobile and PC):
Point your camera at the QR code shown on your computer screen. After the code is scanned, tap on "Confirm Login".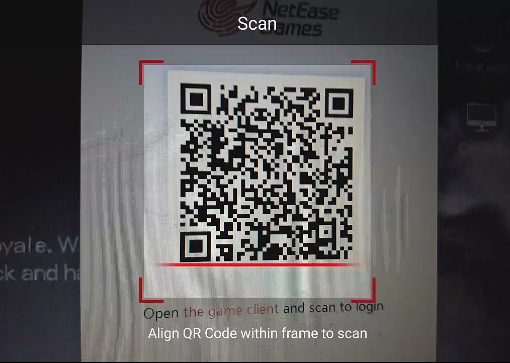 When it's completed, you'll see a "Scan successfully" prompt message. This will disappear after you confirm the login from your mobile device.
You can now play the Survivor Royale PC version. You'll have to scan the QR code every time you wish to log in using your mobile device.
Survivor Royale PC FAQ
What are the Survivor Royale PC version controls?
Click on the gear icon in the top-right corner. All the PC controls can be found in "PC key description".
How can I play Survivor Royale in fullscreen?
Since the game doesn't come with this option by default, you can maximize the window size, but this isn't fullscreen. For true fullscreen, you can use a program called Borderless Gaming. It is free and very convenient to use.
Install the program and launch it.
On the left side are the applications which you can attempt to fullscreen. Select "sr" from the list and click the fullscreen option (the icon with the arrows pointing outward).
To return the game back to windowed mode, click on the icon below that (the one with the arrows pointing inward).
My mouse cursor keeps falling out of the window when I'm looking around?
As mentioned above, you'll have to either maximize the game window or play in fullscreen using Borderless Gaming to fix the issue.
I don't have a mobile device, how to scan QR code without a phone?
Even if you don't have a phone or tablet to scan the QR code, you can still play. Follow the methods outlined in this guide for scanning Netease QR codes without a phone. While it was originally created for Rules of Survival and Knives Out, it can also be used for Survivor Royale too.
Can the PC version be used to play with mobile players?
No. The PC client runs on its own server and is separate from the mobile servers. However, you can play the mobile version of Survivor Royale on PC with Android emulators.
Can I connect my mobile account to my PC account?
No. When you start the PC client for the first time, you'll need to create a new character to play. This account will be different from your mobile account.